You are here
Big C Viet Tri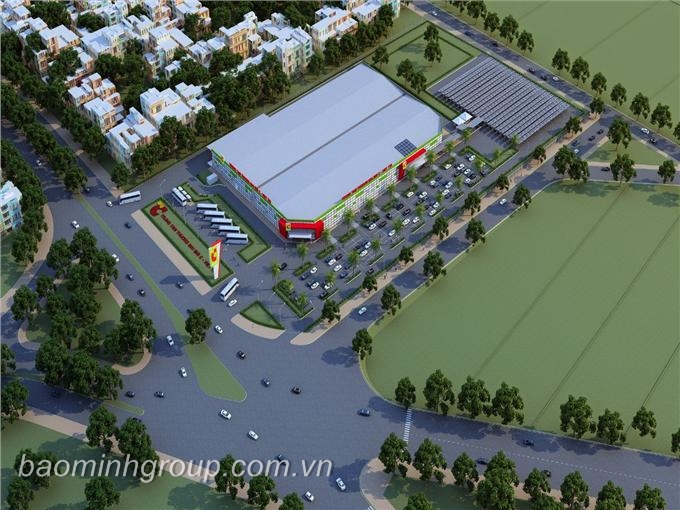 Business Center Project Big C Viet Tri by Vietnam-Japan real estate JSC  investment and construction totaling almost 300 billion on more than 10,000 m2 area, Thanh Mieu Ward. Centre include 1 house with 2-storey structure, floor area of 11,000 m 2, the parking area, garden ...
       Attending were Mr. Hoang Dan Mac- Deputy Secretary of Party Committee, Chairman; Bui Minh Chau - Permanent Deputy Secretary of Provincial Party Committee; leaders and experts some departments, unions in the province, Vietnamese Tri City, the local; Mr. Francois Montagune -Director of Big C Vietnam cooperation; Didier ThieFin - Director of Real Estate Vietnam - Japan and the management and execution center.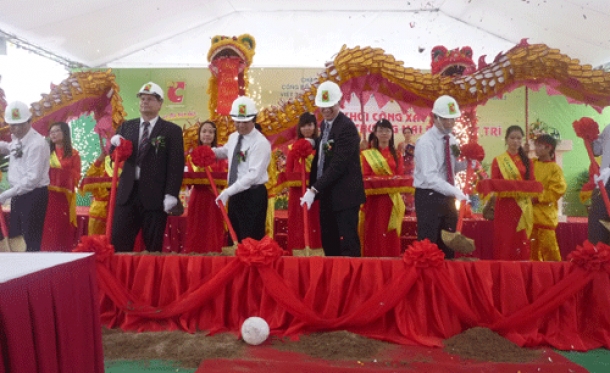 Project groundbreaking ceremony Big C Viet Tri
    Centre include 1 house with 2-storey structure, floor area of ​​11,000 m 2, the parking area, gardens ... Center was built in the model of green business center, which apply green tech environmentally friendly, such as using 3D wall system, roof insulation heat, fluorescent lighting saves electricity, refrigeration systems intelligent convergence sinks for cooling. In addition the center also spent more than 18,000 m2 for gardening, landscaping trees. When operational center will create jobs for about 500 workers directly and indirectly, provides an opportunity for consumers to shopping, entertainment and many production bases of agricultural and forestry, handicrafts and sale of goods with reasonable prices. On behalf of the provincial leadership, Mr. Chairman congratulated Big C supermarkets in Vietnam, Vietnamese company Nhat real estate investment, construction of trade center in Phu Tho. Comrade investor wants better coordination with functional departments of provinces and cities, the local ward to respond to all urgent problems of construction, soon put into operation center. Viet Tri city and the sector should soon reach all projects, research to provide labor, investment in developing a supply of goods for supermarket service development requirements. The leaders of the province, city and home maintenance projects Vietnam broke ground, started construction of trade center Big C Viet Tri.
Other articles